CDS coaching in Dehradun - Dehra Dun
Wednesday, 3 May 2023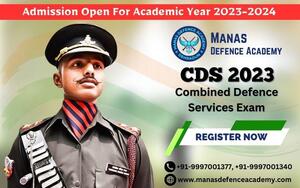 Item details
City:
Dehra Dun, Uttaranchal
Contacts

Manas Defence Academy
Item description
You must search no further than Manas Defence Academy for the most effective CDS  coaching in Dehradun. We provide thorough instructions to ensure that you pass the exam with flying colours. In Dehradun, Manas Defence Academy is a premier option for CDS training. We are the top choice for applicants because of our highly qualified instructors, demanding educational offerings, and modern amenities.