CharDham yatra package by Helicopter 2023 - Dehra Dun
Friday, 12 May 2023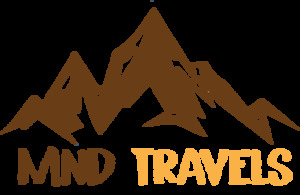 Item details
City:
Dehra Dun, Uttaranchal
Contacts

+918958002145
Item description
Mndtravels is a leading travel agency that specializes in offering travel packages to some of the most popular destinations in India. One of their most sought-after packages is the Chardham tour package by helicopter. This package takes you on an unforgettable journey to the four sacred shrines of Yamunotri, Gangotri, Kedarnath, and Badrinath, while providing a comfortable and luxurious ride in a helicopter. Mndtravels is known for providing quality service and ensuring that their customers have a memorable experience. The package includes a well-planned itinerary, accommodation in some of the best hotels and resorts in the region, and top-notch meals that cater to a variety of tastes and preferences. With their attention to detail and personalized service, Mndtravels sets itself apart from other travel agencies and guarantees a smooth and hassle-free journey.
The Chardham tour package by helicopter is perfect for those who want to avoid the long and tiring journey that is usually required to reach these destinations. It offers breathtaking views of the majestic Himalayas and takes you on a convenient and hassle-free journey through some of the most revered pilgrimage sites in India. Mndtravels' team of experienced and knowledgeable professionals is always available to assist you with any queries or concerns that you may have, ensuring that you have a stress-free and enjoyable journey. In conclusion, if you're planning a trip to the Chardham Yatra and want to make it a memorable experience, then the Chardham tour package by helicopter offered by Mndtravels is the perfect option for you. With their quality service and attention to detail, you can rest assured that your journey will be smooth and hassle-free, leaving you with nothing but happy memories.